Testimonials
What others have to say:
John P. Milton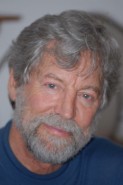 Bud has worked for many years as a wilderness guide and staff member of The Way of Nature… Over the years, I have had the pleasure of talking with dozens of people who have done our wilderness retreats with Bud; all were deeply moved by his training, the solo in Nature and the care and thoughtfulness with which he conducted the Way of Nature Retreats. I recommend Bud most highly for his excellent work in wilderness retreat programs, and also his skillful and creative approach to working with young people. To whomever may be considering working with Bud in wilderness retreat, vision quest or educational areas – I recommend Bud as an excellent, creative member of your team. He also is a warm, caring person who brings great joy to all those who know him – in and out of the workplace.
John P. Milton
Founder & CEO Sacred Passage and The Way of Nature 
Angela Manno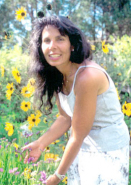 Bud is an indefatigable champion for the Earth through his many positions of leadership over the nearly thirty years I have known him: his writing, management, organizing and facilitating, as well as his energetic spirit, personal example and commitment. His vast knowledge of the Earth's interiority as a Way of Nature Wilderness Program guide, to his facilitating the Awakening the Dreamer Symposium offering groups a macro-perspective of the planet, gives Bud a rare range of skills and intimacy with our beautiful, sentient and beleaguered Earth. I worked closely with him to bring the audio-visual program of my art series "Conscious Evolution: The World At One" to the audience of the 1987 Windstar Choices for the Future Symposium. His kindness, generosity of spirit and enthusiasm that I encountered on our first meeting those many years ago are his enduring qualities that I continue to cherish deeply.
Angela Manno
Fine Artist, Educator, Owner of Art and Soul Studios
Vasken Kalayjian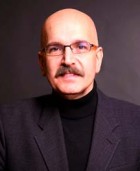 Bud is an incredible individual and an exceptional guide. I highly recommend Bud as a terrific guide, consultant and an extremely dependable and reliable individual. Bud is a creative thinker, passionate at what he does and in my opinion one of the best I have come across in my 30 year career.
Vasken Kalayjian
CEO & Brand Architect: GK Brand, Inc.
Burke Miller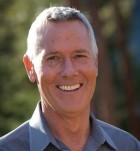 I've experienced Bud's work over the years as friend and colleague. He brings an extraordinary dedication to everything he does. A warm, caring, incisive leader. As a vision quest guide, he's definitely a catalyst for transformation. I've seen him bring out the best in people, over and over again, with gentle provocation and grounded support. In every conversation with Bud, I'm always struck by his deep love for the earth and for humanity.
Burke Miller
Executive Leadership Consultant
Susan Marriott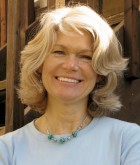 Bud is a heart-based, well-informed, dedicated proponent for global change and healing. I have experienced him as a compassionate guide and assistant in the Shamanic trainings of John Milton, as well as an inspiring friend.
Susan Marriott
Shamanic Energy Medicine
Steven L. Miller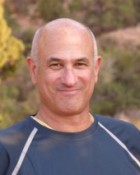 Bud Wilson is an experienced Wilderness Guide and Leadership Trainer for all the right reasons. Many people get jobs for the sole purpose of making a living. Others seek work based upon a deeper spiritual calling, to live a meaningful life of service …and that is Bud Wilson. He is the real deal. He walks the talk. He embodies an understanding of deep ecological principles and shares his insights with others.
If one is seeking to change one's view of the world and gain a new paradigm of understanding, spending time in the wild with Bud offers the opportunity to embrace new ways of seeing and being. No matter what your current values, philosophies or beliefs are, Bud Wilson will gently and skillfully lead you through the most wonderful experience. You absolutely cannot "fake your way through it". You will experience changes for the good, in spite of any resistance, doubt or disbelief you may have.
If you live your life in the fast lane of the middle kingdom, Bud will assist you to slow down, get in the moment, and help you recognize clear distinctions between what is relevant and what is not. I can imagine a world where everyone would benefit from a Nature Centered Rite of Passage. The world would be a much better place, and Bud knows how to take you there.
Steven L. Miller
Attorney at Law